A 0% loan cuts the cost of surrogacy by at least $35,000.
Is the financial cost of surrogacy standing in your way of becoming a parent? A 0% loan makes a huge difference, reducing repayments to an affordable monthly amount.
With a 0% interest rate, a BetterMed loan will save you at least $35,000. It's the lowest cost way to pay for surrogacy.

We also have a 100% Approval Program. Email [email protected] to set up an interview to see if you qualify before you apply.
0% loans for 15 years

Borrow up to $350,000

Interest free for the life of the loan

No early repayment penalties

Pay nothing for one year

Guaranteed lowest monthly payments
See how you'll save at least $35,000 with us.
We've compared BetterMed to other loan providers to show how 0% makes a huge difference every month.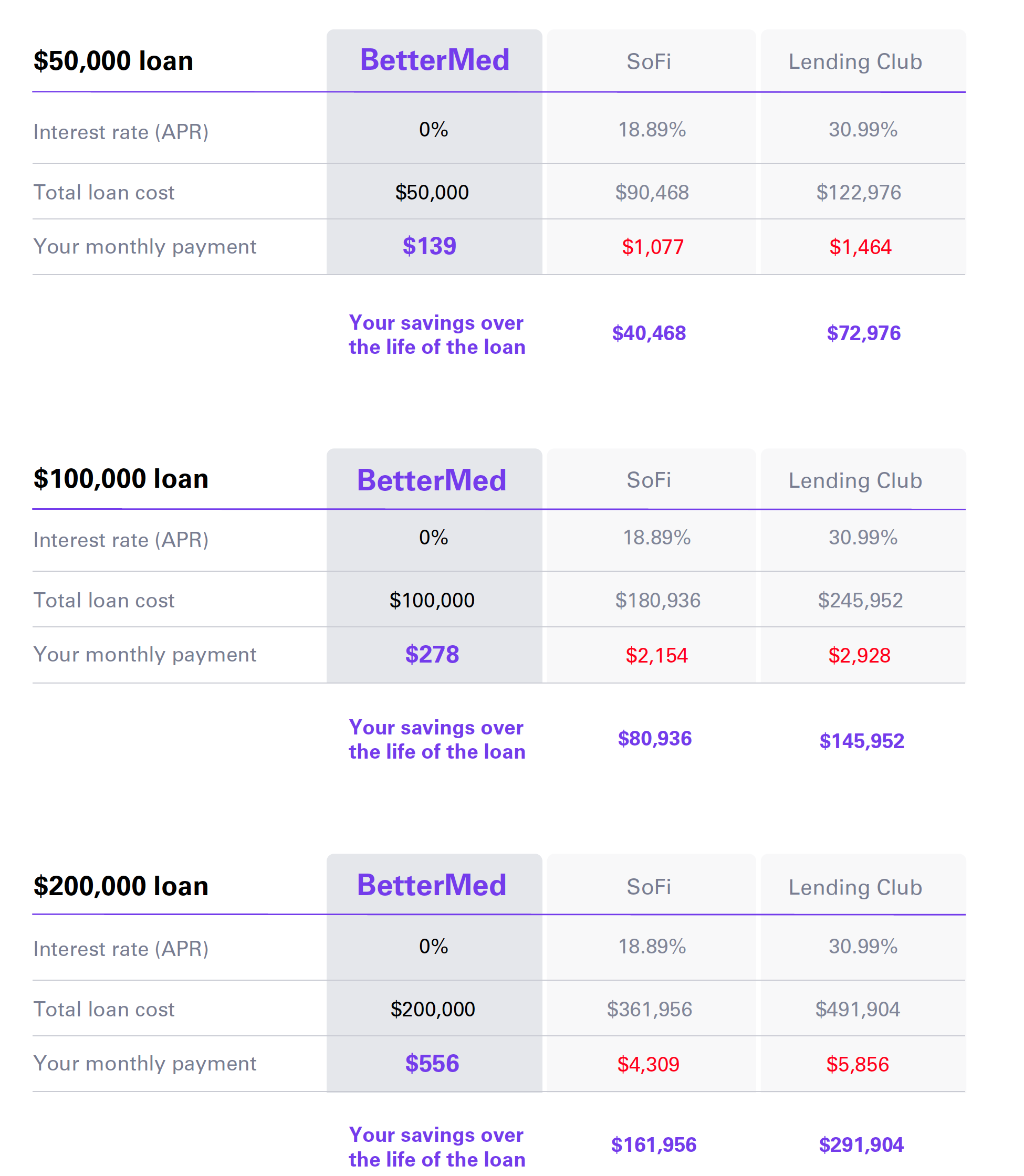 Here are the most
frequently asked questions.
Very high. We approve 98% of loan applications. For those not approved, we try again until we find a solution. If you're patient we will always find a solution. Apply Now.
Yes. You can use your loan to cover whatever you need during the surrogacy process, including travel and legal expenses. No questions asked.
Yes, they're really 0%. There's no catch. As seen on CNN, we simply offer the world's lowest interest rate – 0% for the life of your loan.
Yes. Please send us an email to [email protected] and we can set up a telephone call for you with one of our loan specialists.

In fact, we highly recommend that you speak to one of our loan specialists before you apply because they can quickly assess if you are going to be a good candidate for our financial assistance program. You may even qualify for our 100% approval program.
98% of applications
are approved.
100% approval program available.
Contact [email protected] to see if you qualify.