A 0% loan cuts the cost of fertility treatment by at least $15,000.
Fertility treatment is expensive. For most people, it's completely out of reach. A 0% loan makes a huge difference, reducing repayments to an affordable monthly amount.
With a 0% interest rate, a BetterMed loan will save you at least $15,000. It's the lowest cost way to pay for fertility and IVF.
To process your application, we ask for a $5500 application fee, which acts as security on the loan. And the good news is, every cent is taken off the total amount you pay back.
We also have a 100% Approval Program. Email [email protected] to set up a call to see if you qualify before you apply.
0% loans for 15 years

Borrow up to $350,000

Interest free for the life of the loan

No early repayment penalties

Pay nothing for one year

Guaranteed lowest monthly payments
See how you'll save at least $15,000 with us.
We've compared BetterMed to other loan providers to show how 0% makes a huge difference every month.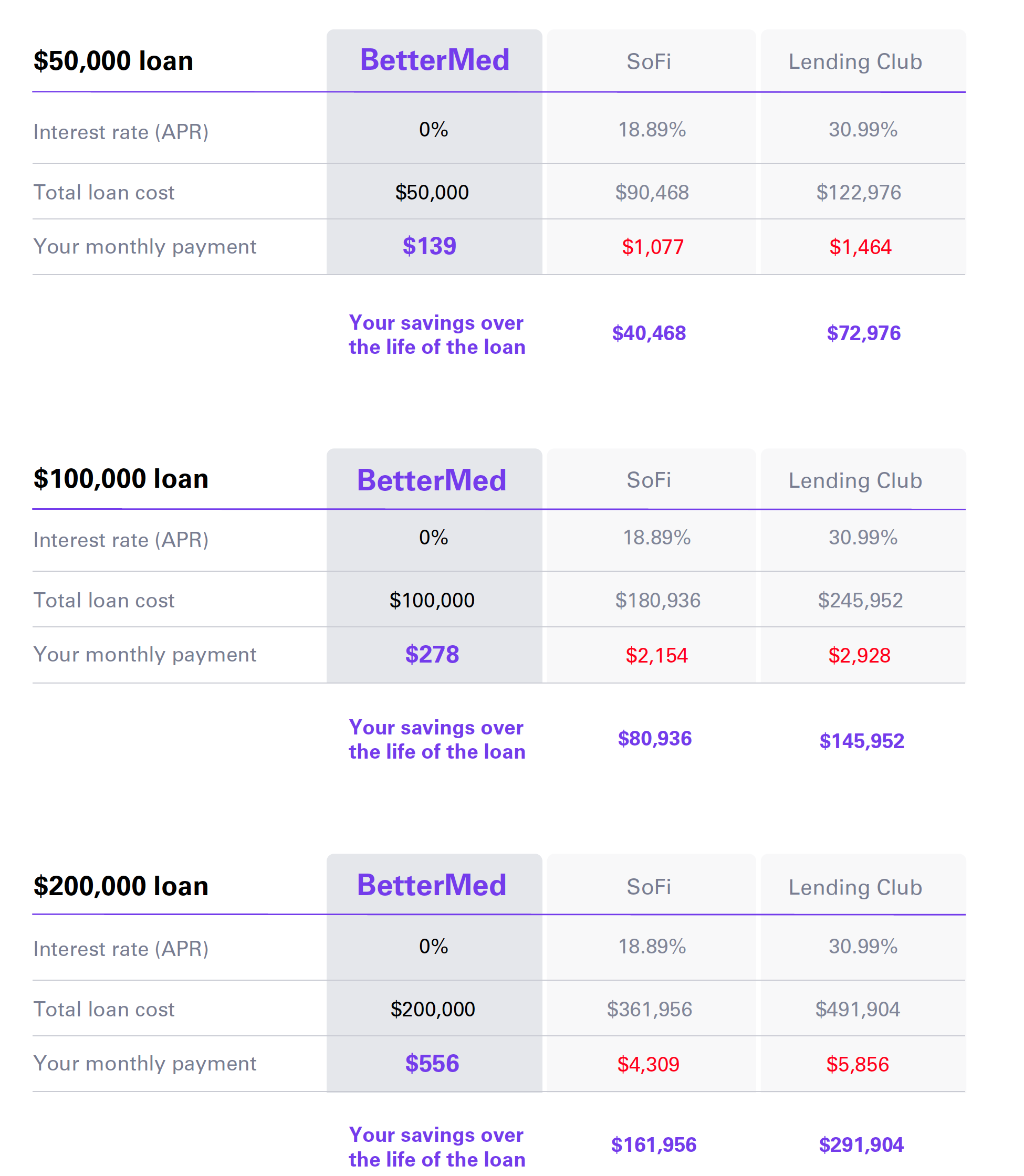 Here are the most
frequently asked questions.
Simply email us at [email protected] before you apply. We'll set up a 15-minute call with one of our loan specialists to see if you qualify. Once in the program, we guarantee your loan application will be successful.
At whichever clinic or hospital you choose.
Yes, they're really 0%. There's no catch. As seen on CNN, we simply offer the world's lowest interest rate – 0% for the life of your loan.
98% of applications
are approved.